---
Noble & Neesa
Plant Powered Explorative Signature Personal Care
Your Crafted Self-Care Staples, by the Explorers for the Explorers
Cruelty Free | Toxin Free
With a myriad of beauty benefits, our quality skincare collection are versatile, fun and uplifting to achieve an effortless glow. The mission is to focus on being consciously transformative in handcrafting natural products with minimal waste to boost joy in the community, blooming skin and the magic of nature, hence our motto;
Our package with the phrase stated above carries a reminder of how one does not compete with the other in terms of one's vision of beauty. Our brand identity, which ties to the motto and the phrase is reflected in The Collections as a progression of a convenient and effective self-care routine in achieving a balanced, beautiful skin.
The brand is pleased to introduce new outlook with the new Collections, titled Rebirth. With the key ingredient of Clitoria Ternatea (Blue Butterfly Pea) Flower Extract, it embodies the precious natural blue hue, the rarest colour in nature. Blue is associated with healing, peace and self-love.
At a glance, all parts of the plant have benefits for skin, making it an exciting natural ingredient. The flower extract has been shown to have anti-glycation properties, for a younger, healthier looking skin. Glycation (a process in which rogue sugar molecules break down proteins in the body) can lead to collagen loss, resulting in decreased firmness.
Blue Butterflies carry symbolic meanings in different cultures. To consider the spiritual significance of the colour blue and butterfly, the meanings include change, rebirth and resurrection of the soul, hence the name sake of the Collections.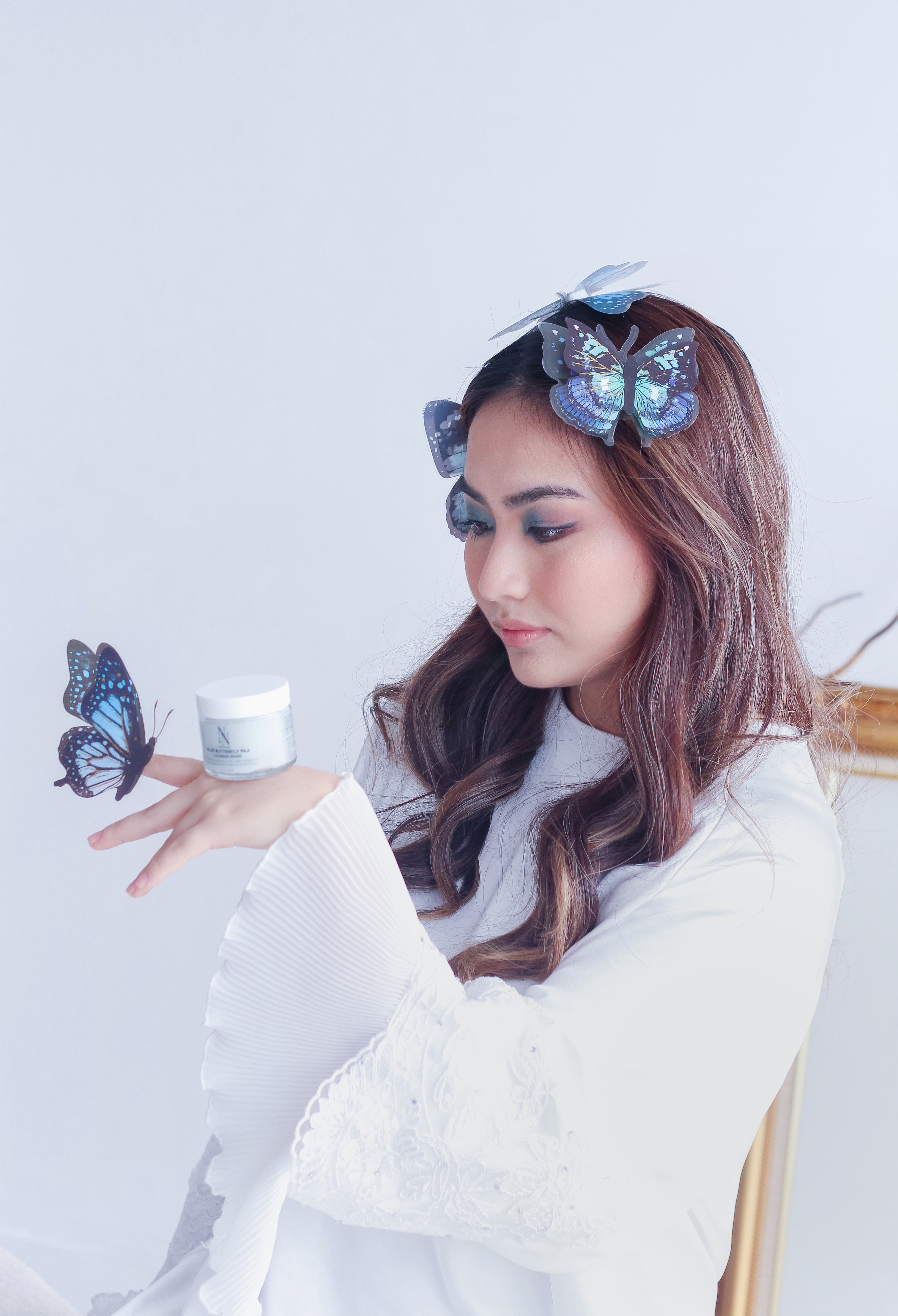 ---